There are parks that are not well-known to locals, so people are rarely visited. Here are five parks where there are few people in Seoul.
1. Seonyudo Neighborhood Park
Seonyudo Park, which has the wonderful title of Korea's first environmentally regeneration ecological park. It was reborn as a park using an old water purification plant. Seonyudo Park was used as a water purification plant that supplies tap water until 2000, and since then, it has been decorated as a space made to make the most of the facilities of the water purification plant. It is located in the middle of the Han River, so it seems to be crowded with people, but surprisingly, this place is quite quiet. How about a visit to take pictures with the structures mingled with the greenery?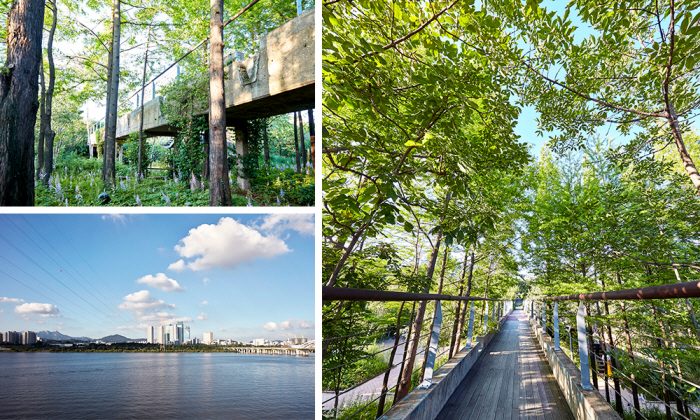 Guidance
2.

Noeul Park
Noeul Park, one of the World Cup Park's four theme parks, is a hidden spot that many people do not know unexpectedly. As the name suggests, Noeul Park is famous for camping because it has a nice view of the sunset and a wide lawn. Unlike the atmosphere of Haneul Park, which many couples visit, Noeul Park is family-friendly. Let's stop by Noeul Park to see the fields and various sculptures that children can play to their heart's content.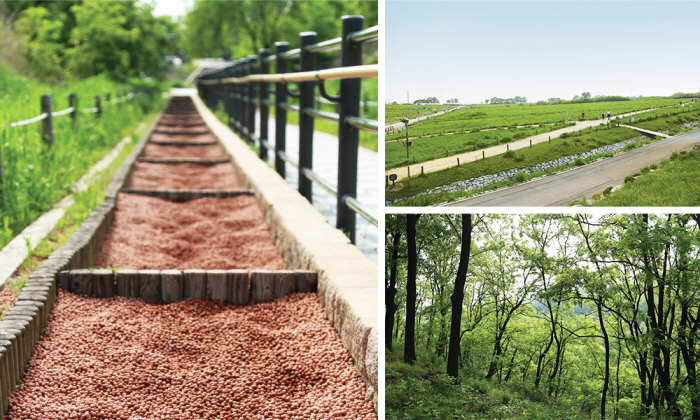 Guidance
3.

Cheongdam Neighborhood Park
Cheongdam Neighborhood Park is a mountain park that is rare in the center of Seoul and Gangnam. The forest is quite thick with various kinds of lost trees, pine trees, and maple trees. Cheongdam Neighborhood Park consists of uphill and downhill trails, but the slope is not steep and there are many shades, so it is good to take a leisurely walk. This place, which is often visited by nearby office workers, is equipped with sports facilities such as a basketball court, badminton court, and golf practice range, a spring water park, and a children's playground. Thanks to this, it is playing the role of a small shelter in the city center not only for local residents but also for citizens of other regions.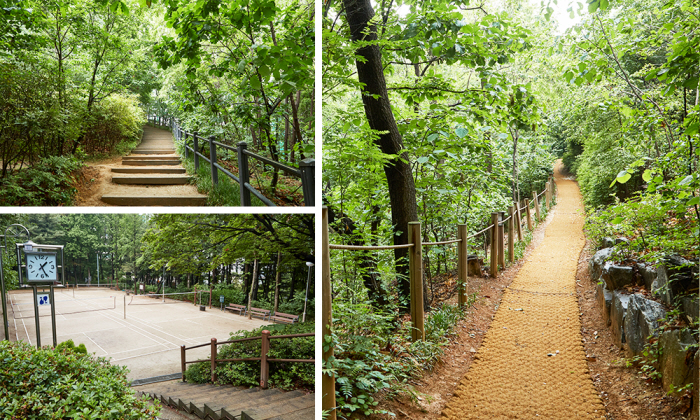 Guidance
4.

Hot Water City Natural Park
The name'Urban Natural Park' is a name given to parks with many natural environments. Among them, Onsu City Natural Park is connected to various parks with beautiful nature such as'Jatjeol Park' and'Tatgol Literature Park'. Azalea flower gardens are built at the entrance of the park, and when you climb the hill following the sign on the Guro Olle Road, you will find a natural resting area where you can enjoy the fluffy forest path with piled leaves. Shall we climb the quiet and scenic Warm Water City Nature Park lightly?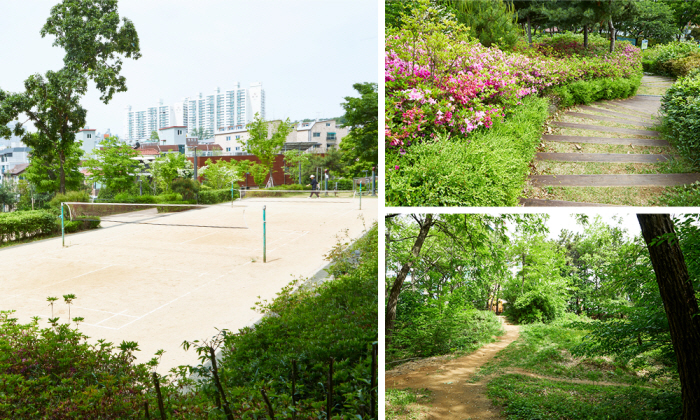 Guidance
5.

Eunpyeong Hanok Village
Gildong Ecological Park is a reservoir district, a forest district, and a wetland area under the name of'Ecological Park'. Gildong Ecological Park was created with the aim of providing a habitat for living things and promoting species diversity. So, in order to preserve the wild ecological environment, the number of visitors is limited by time slot. As the effort shines, you can see a variety of animals and plants in a well-preserved ecosystem. It is a park where you can immerse yourself in the scent and sound of nature while walking on a pavilion and flora and fauna between dirt roads and lush forests, as well as a wooden deck on a wetland.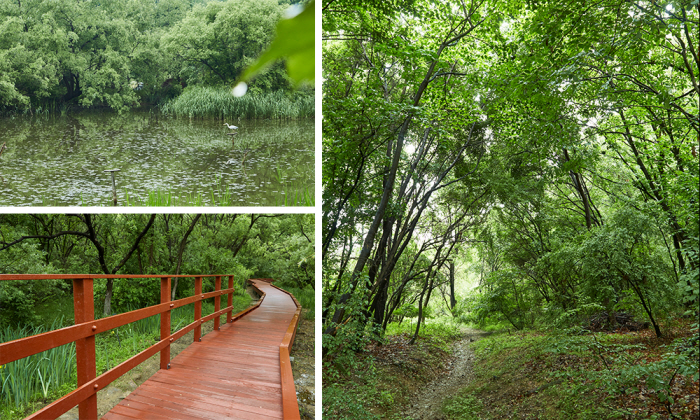 Guidance