This year, there was a big unexpected change in everyone's lives. The demand for'cars' has increased significantly rather than for public transportation. Until now, Seoul has been in the spotlight as an inexpensive and high-quality public transportation facility. And I usually look for the'Suburban Drive' course rather than the complicated downtown Seoul. However, there are many places in Seoul where you can travel by car. Even though I can't even dream of a road trip or hitchhiking, it's a romantic Seoul car trip in itself . Shall we go with friends, lovers or family?
Many people think of chabak as a suburban activity to enjoy at a river or beach in the distance, but you can easily chabaak in Seoul. Let's enjoy'charbak' that can be safely enjoyed away from Corona Blue in downtown Seoul!
Jungnang Camping Forest
Jungrang Camping Forest, which is already famous among professional campers! Many campers have already visited thanks to the low price and convenient facilities. However, Jungrang Camping Forest is not a place where only professional campers can enjoy. Since there is a large free space to install the vehicle foil, even beginner vehicle driver can easily use it. And the biggest advantage of this place is the accessibility that can be called'coming home' . It is surprising that there is such a perfect campground in the city center. It is said that reservations are difficult on weekends thanks to well-equipped facilities, so choose a good seat and preempt it. One night at Jungnang Camping Forest this weekend?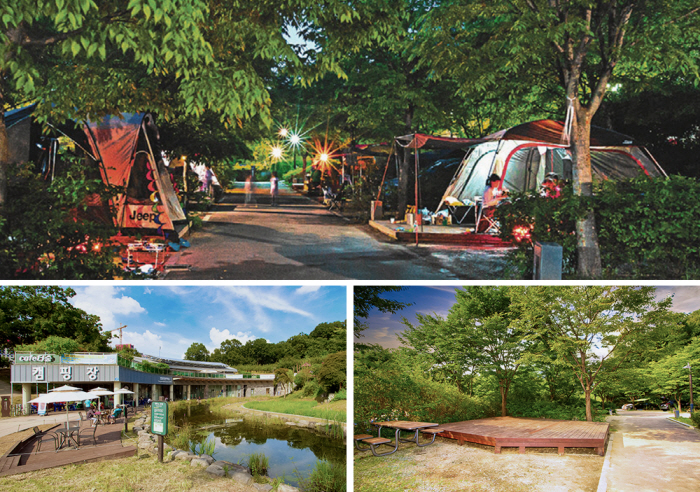 8 Achasan-ro 9-gil 110, Mangwoo-ro 87-gil, Jungnang-gu, Seoul
Hwarang-ro course
There are many cars and people in Seoul, but if you choose well, you can become a real winner. It is very attractive that you can enjoy a well-equipped infrastructure with a wonderful night view of Seoul . If you're thinking about going for a drive on a fall day when the sky is exceptionally high , don't hesitate to choose the course below! You will be able to appreciate the quietly flowing city time in the quiet Seoul.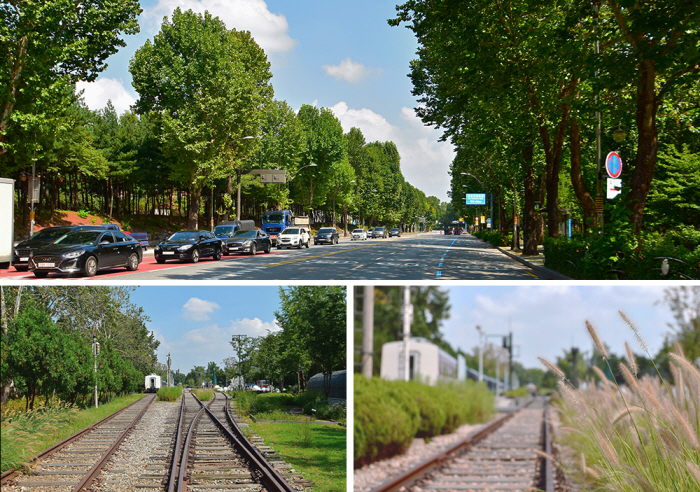 Near 272-2, Gongneung-dong, Nowon-gu, Seoul
Gwangjin Forest Naru Course
'Gwangjin Forest Naru' appears as you gradually go up the road along the Walkerhill Hotel. Gwangjin Forest Naru is located at the top of the tunnel on Cheonho-daero, and you can see the Han River from the side . As it is the final destination I went up while driving, it's nice to take a walk. This quiet place with various facilities in a spacious space has an observatory and even a small performance hall. If you drive through Gwangjin Forest Naru through Walkerhill Hotel and Achasan Ecological Park, you can feel as if you are not in Seoul but in an ecological city close to nature. Let's come with someone who loves this course, which has a wonderful view of Jugyeong and the night view.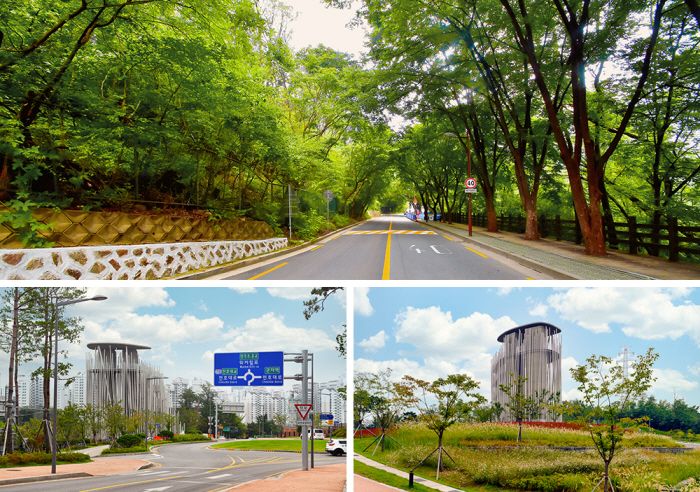 401-14, Gwangjang-dong, Gwangjin-gu, Seoul
Noryangjin Fish Market
When it comes to seafood, Noryangjin fish market comes to mind. In these days when people are reluctant to go to the crowded market,'Drive Through' has resumed at Noryangjin Fish Market in consideration of the convenience and safety of visitors. The event, which was temporarily operated last spring, revived again this fall thanks to the support of customers. There are many benefits to using drive-through. In addition to safety, products sold through drive-through have a high discount rate. Aside from the days when eating out is uncomfortable, let's go to Noryangjin Fish Market to meet seasonal seafood!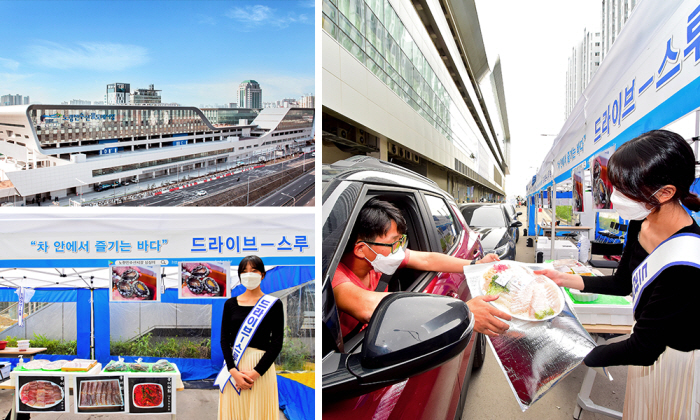 Noryangjin Products Wholesale Market, 674, Nodeul-ro, Dongjak-gu, Seoul